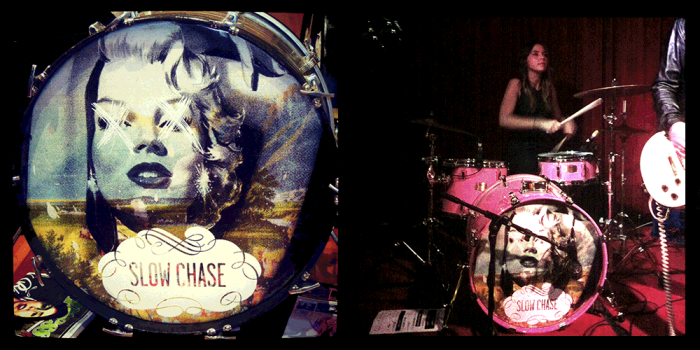 Sign up for the Slow Chase mailing list between now and Christmas 2016 for a chance to win Emily's custom made kick drum skin pictured above. 
The 22" skin features artwork created for The Blind Spot EP by Methane Studios in Atlanta, Georgia.
Methane have created wonderful concert posters for Jack White, The Black Keys, Pearl Jam, Wilco, The War On Drugs and many more. 
To enter the draw, simply sign up with your email address - if you're already on the mailing list you're already in with a chance! Winner to be drawn before Jan 1st 2017.

UPDATE - Thank you to everyone who entered to win Emily's kick drum skin, the winner has now been drawn and notified!